McCracken County High School
The McCracken County High School is a 299,294 square foot educational facility that will house 1,750 9th through 12th grade students. The main building is built on a 100 acre campus that consists of an indoor athletic practice facility, baseball, softball, soccer and synthetic turf football fields, tennis courts, track, as well as three field‐houses with locker rooms and concessions. The main building consists of an innovative five pod system, each of which is selfcontained and will house 9th through 12th grade classrooms. The facility also contains a 3,500 seat gymnasium, auxiliary gymnasium, auditorium, media center, cafeteria, and administrative offices. The McCracken County High School, one of the largest high schools in the Commonwealth of Kentucky, was completed within the 24 month projected schedule and was kept on budget.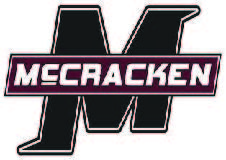 Project Details
Competitive Bid
$56,000,000
Architect
Sherman Carter Barnhart
Mike Smith
(859) 224‐1351
Owner
McCracken County Board of Education
Dr. Nancy Waldrop
(270) 538‐4000

Ready To Discuss Your Next Project?